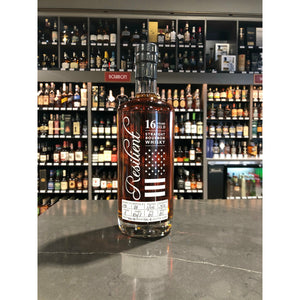 This is a BLACK FRIDAY SALE Limited Quantities Available at this price -Sale starts Thursday November 23rd going into Friday 24th at midnight. These bottles will sell out!
DISTILLERS DESCRIPTION: 
Barrel #198 - 16yr, 50.4% Alc/Vol, DIST 01/2005, BOTT 3/25/2021, MB 84/8/8 – 115btls
On the nose, baked pear and white chocolate sauce with caramel-toffee, and cinnamon butter. On the palate, lush waves of ripe orchard fruit dominate with vanilla and caramel cream with soft oak spice underneath. On the finish, fruit continues to dominate in a wave of intensity that slowly re-introduces cinnamon and clove. A rich, fat, explosion of fruit flavors.