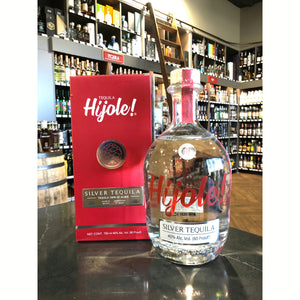 Size: 750ML
Proof: 80
Distillers Description:
Introducing Hijole Tequila Silver, a premium tequila crafted from the finest blue agave plants in the heart of Mexico. With its smooth and clean taste, Hijole Tequila Silver is the perfect choice for those who appreciate the subtle complexities of a high-quality tequila.
Each bottle of Hijole Tequila Silver is carefully crafted through a meticulous production process, ensuring the highest quality and purity. The result is a tequila that is smooth, refined, and perfect for sipping on its own or mixing into your favorite cocktail.
Whether you're enjoying a night out with friends or simply looking to relax after a long day, Hijole Tequila Silver is the perfect addition to any occasion. So why settle for anything less? Try Hijole Tequila Silver today and experience the true taste of Mexico in every sip.