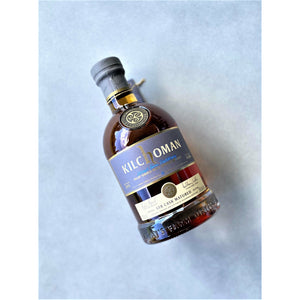 Las Vegas Area Delivery or In-Store Pickup
Shipping not Available at this time
Size: 750ML
Proof: 100
Distillers Description:
A creation of the late Dr Jim Swan, STR refers to a specific formula for the Shaving, Toasting and Re-Charring casks. A total of 43 casks filled in 2012 were selected by Anthony Wills, Kilchoman's Founder and Managing Director, bottled at a strength of 50% abv without chill-filtration or colouring.
The process of shaving, toasting and re-charring has had a huge influence on these casks and the flavours of the resulting single malt. We released a full maturation Red Wine Cask release in 2016 which took on lots of the big and bold wine flavours, however the STR cask provides a different approach.  The shaving has reduced some of the bolder flavours on the surface of the oak, producing a more subtle red wine influence. Once shaved, the casks were then toasted and charred over a natural oak fire, fuelled exclusively using oak chips from used staves. These processes remove harsh tannins and undelivered flavours and break down unwanted chemical bonds such as lignin, celluloses and hemicelluloses, replacing them with sugars, vanilla and spice notes.
Tasting Notes
Nose: Summer fruits with a hearty measure of cinnamon spice, toffee and gentle peat smoke.
Palate: Soft caramel at first with layers of red berries, lemon tart and earthy peat smoke.
Finish: Long with a pronounced spice, honey and caramel notes.