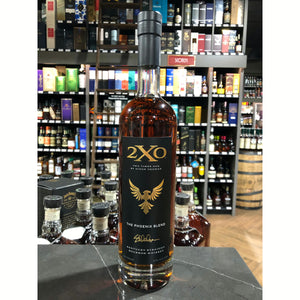 Size: 750ML
Proof: 104
Distillers Description:
Two Times Oak by Dixon Deadman
The Phoenix Blend is the first release in the ongoing Blender's Series from my new line 2XO, Two Times Oak. Each release is unique, created by blending select stocks of my finest barrels, and crafted using my double-barreling process. Each blend is limited, one of a kind, and has its own story. The Phoenix Blend is my re-entry into the world of Bourbon. This is just the beginning.