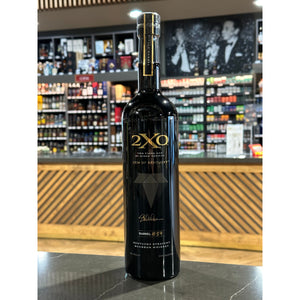 SIZE: 750ML
PROOF: 108
DISTILLERS DESCRIPTION: 
Gem of Kentucky
SINGLE BARREL SERIES
The Gem of Kentucky is the premiere offering from 2XO. The only double barreled single barrel Kentucky Straight Bourbon Whiskey on the market. The barrels are exclusively selected by Dixon from his double barreled stocks of the high rye bourbon mash bill (35% rye) that spend a year in new charred oak barrels before bottling. It is a full-bodied, full-flavored expression that leans on Dixon's unique double-barreling process for a richer and more viscous mouthfeel. The differing char levels on the secondary barreling allow complex flavors to develop and balance the spicy finish from the high rye distillate.