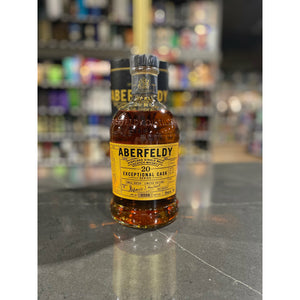 Las Vegas Area Delivery or In-Store Pickup 
Shipping not Available 
Size: 750ML
Proof: 86
Country: Scotland
Region: Highlands
Type: Single Malt


Nose: Rich sherry-cask dried fruit with a contrasting apple sauce note – red and green apples stewed down to a sweet and sour sauce. A touch of polished oak, incense and stewed orange with honey follow. The citrus continues to build, with orange pomanders and dried orange peel.
Palate: Big spice and rich milk chocolate lead, with the orange from the nose quickly catching up. Glacé cherries and dark, dusty oak develop, along with even more chocolate, cinnamon heat and fruity travel sweets. Bitter liquorice pastilles, charred oak and a touch of blackcurrant hide underneath.
Finish: Raisins, cherries and sultanas with a bit of chocolate – Rocky Road with a liquorice edge. That fades to leave char and fruit cake, and lingering toffee apples.