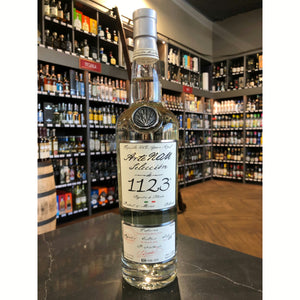 Size: 750 ML
Proof: 86
Distillers Description:
Created by Don Salvador Rosales Torres at Destilería Cascahuin in El Arenal.
ArteNOM takes a non-traditional approach to their portfolio by working with idyllic Tequileros at their respective distillery to create a lineup of expressions as unique as the distillers themselves. An exploration of the full line is to dive deeply into the heart and minds of the diversity of craft in making artisanal Tequilas.  As the name indicates, through ArteNOM, these distillers are truly able to showcase the ART of their NOM.