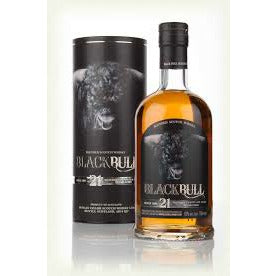 Shipping Not Available. In Store Pickup Only.
Put the sizzle back into your life with our 21 year old. Like a 21 year old, this whisky is full of zest, energy and has a lusting for the good times. We've gone for a blend of mainly Highland malts with a touch of Speyside and Islay to add something a bit extra, at a huge 55% malt to grain ratio and bottled at 50% abv.
Tasting Notes
Colour

 

: Bright Gold.
Nose

 

: Citrus, red apples, tangerines with a touch of caramel. Very lively and fresh with zesty notes – an excellent balance!
Palate

 

: Nutmeg and cloves with sweetness of vanilla and barley sugars emerging.
Finish

 

: Warming pepper, gentle nutty notes and toasted marshmallows to finish.
Comment:

 

: A fantastic expression!