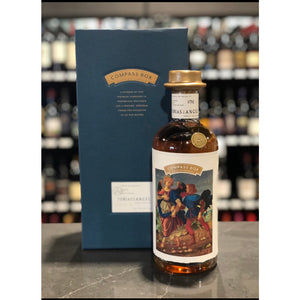 Size: 750ML
Proof: 95.2
Distillers Description:
Made from just two parcels of whisky, which we are unlikely to source again at these ages, Tobias & the Angel is a culmination of two decades of whiskymaking.
We have a long-held reverence for the whiskies of the Clynelish and Caol Ila Distilleries. Ever since Eleuthera, which we created in 2002, we have understood that these two distillery whiskies complement each other exquisitely.

So great is our reverence for the flavour profiles of these distilleries, and so elevated are the ages of the individual whiskies we have used in this blend, to inspire our label artwork we turned to the paintings of the Renaissance.