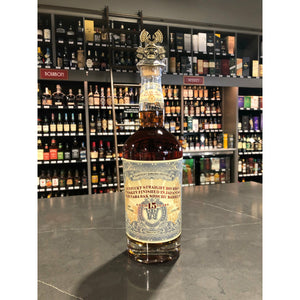 Shipping Not Available. In Store Pickup or Las Vegas Area Delivery
Size: 750 ML
-World Whiskey Society Bourbon 15 YO bourbon Samurai Edition's mash bill is 78.5% corn, 13% rye, and 8.5% malted barley, comes from very notable, but, unfortunately, undisclosed distillery.
Size 750ML Proof:102
This is truly a bourbon experience that will never be replicated. BARREL PROOF, SINGLE BARREL, EX-SSHOCHU MIZUNARA OAK, welcome to the WWS where we create the world's best bourbon to ever hit the market.