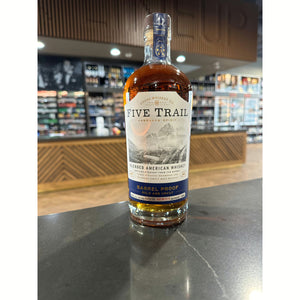 Size: 750ML
Proof:  119
Distillers Description: 
Bold & Uncut - A harmony of three aged straight bourbons and Colorado single malt whiskey, bottled straight from the barrel.
Color-Deep amber with golden highlights. Cinnamon brioche and milk chocolate with
additional notes of ginger, caramel apple, and vanilla pudding.
Flavor- Beautiful caramel, marshmallow and candied dates intermix with pipe smoke and herbs, as ginger, cinnamon, and black pepper play on the end.
Finish- Robust, sweet, and spicy including caramel and ginger with oak tannin and campfire smoke.