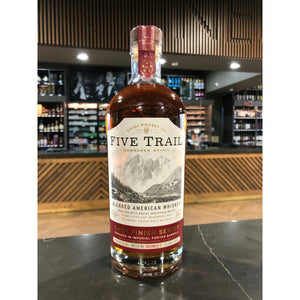 Size: 750ML
Proof: 95
Distillers Description:
Finished in Imperial Porter Barrels - A harmony of four aged whiskeys rested in aged barrels to impart added character and proofed with Rocky Mountain Water.
Color- Honeyed amber with a delicate golden glow.
Aroma- Biscuit and roasted nuts fuse with soft
caramel, toffee, and hints of tobacco.
Flavor- Toffee, vanilla pudding, apple and candied dates mingle with earthy and floral hints of
almond, oak tannins, black tea, and the spice of cinnamon crumb cake.
Finish- Beautiful finish with twists of nuts, delicate
ginger and cinnamon overlay that lingers.