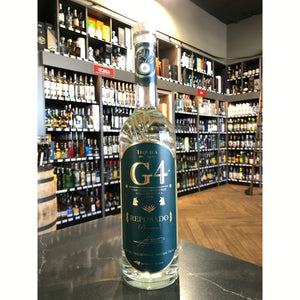 Size: 750ML
Proof: 80 
Distillers Description:
 Refinement in a bottle. Aged for at least six months in very old George Dickel Tennessee whiskey barrels, our Reposado is an expression of the landscape, with flavors influenced by the floral, herbal, and citrus plantings we grow at Rancho El Pandillo.
Hints of peach and grapefruit. Light notes of pepper and licorice.