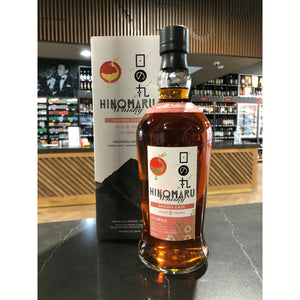 Size: 700ML
Proof: 96
Distillers Description:
Kiuchi Shuzo emphasizes that they were one of the first new entrants into the Japanese craft whisky scene with a simultaneous release of two single malts: a six-year sakura cask whisky and a five-year sherry cask+port finish whisky.
Single malt whisky aged for 6 years in Sakura wood, Japan`s famous cherry blossom tree.
Malt beverage brewed and fermented at Kiuchi Brewery Distilled at Kiuchi` s Nukada Distillery Aged 6 Years.
Enjoy the elegant flavors created by the cherry casks, a symbol of Japan`s beauty.