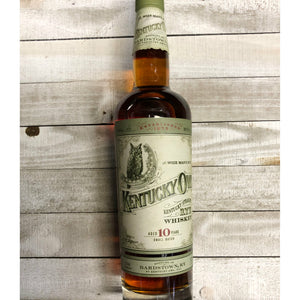 Shipping Not Available. In Store Pickup or Las Vegas Area Delivery
750ML 10 Years Old 114 Proof/ 57% ABV
Batch #3 is a 114 prof Rye with its major component of the flavor profile being the 10 year old stock. Their is a lot older juice in Rye #3 but its the 10 year old stocks that give it a much richer, thicker syrupy mouthfeel, and really bring the blend forward on the palate.
Tasting Notes:
Nose: citrus, orange juice, grapefruit, oak, anise and barbecue spice.
Palate: barrel sweetness, caramel candy creamy vanilla, toffee, and hazelnut.
Finish:: licorice, absinthe, nutmeg, and a mild flash of cayenne pepper.