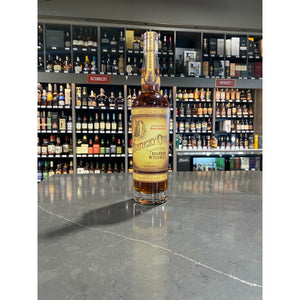 Shipping Not Available. In Store Pickup or Las Vegas Area Delivey 
Size: 750ml 
Proof: 127.6
This is the biggest, boldest, most robust release of Kentucky Owl. The complexity on the palate constantly will drive yo back to your glass to discover the perplexing different flavors. 
Nose: Apple cinnamon, warm cobbler crust, nutmeg, caramel, vanilla pudding pop, red pepper, spiced apple cider and cinnamon.
Palate: Sweet, rich, creamy and spice.
Mouthfeel: strong, rich, syrupy and the finish stays with you, working its way from the spice on the back towards the front of the palate after each sip.