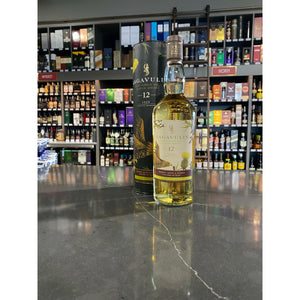 Las Vegas Area Delivery or In-store Pickup
Shipping not Available 
Size: 750ML
Proof: 112.8
The annual Diageo Special Releases always has a theme. However, the 2020 edition is the first time a theme has been repeated. Due to the popularity of the 2019 Rare By Nature collection, Diageo has released a part two. This is a special opportunity for Master Blender, Dr. Craig Wilson to highlight the rarest whiskies from the chosen distilleries for an encore.
Appearance: Pale straw/practically clear
Nose: Caramelized vanillin smoke hits the nostrils right away. Processed cocoa gathers in the middle. A kiss of citrus also bursts out in the dram. The earthen peat comes out towards the end. 
Palate: The mouthfeel is full bodied and oily. The natural cask strength is perfect as it only warms the palate rather than burns and overwhelms it. Dark chocolate covered espresso beans sit on the sides of the tongue while fruit stays at the front. Orange and vanilla mingle like a Creamsicle. Dried oak hits at the back and roof of the mouth near the finish. The whisky is bold with peat but it unfolds elegantly and gently.