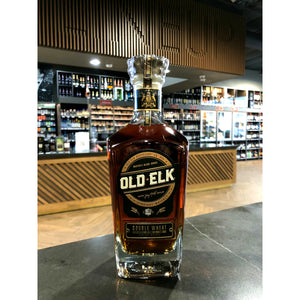 Size: 750ML
Proof: 107.1
Distillers Description:
Old Elk Double Wheat Straight Whiskey is a combination of two of Old Elk's wheated whiskeys: Old Elk Straight Wheat Whiskey and Old Elk Wheated Bourbon Straight Bourbon Whiskey.
The blend comes in at a higher proof (107.1), and what the distiller notes is a brighter profile whiskey with crisp tasting notes and a strong presence of fruit. Old Elk's Double Wheat is aged 6 to 8 years with a mash bill of 71.5% wheat, 25% corn, and 3.5% barley. It's exact ABV is 53.55%.