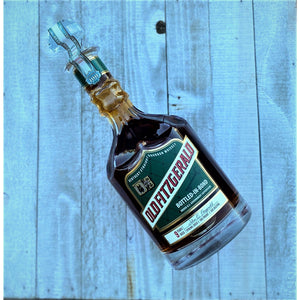 Las Vegas Area Delivery or In Store Pickup
Old Fitzgerald is labelled Bottled-in Bond, which describes a whiskey that is the product of one distillation season and one distiller at a single distillery, aged in a federally bonded warehouse under U.S. government supervision for at least four years.
ABV 50%
Mashbill: 75% Corn, 20% Wheat, 5% Malted Barley
Nose: Vanilla, light oak, cinnamon and brown sugar.
Palate: Creamy mouthfeel, sweet vanilla raisins, lavender infused honey, butterscotch.