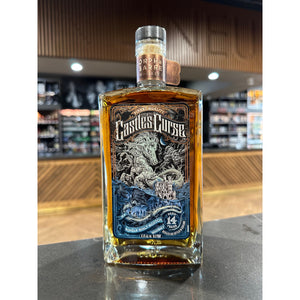 Size: 750ML
Proof: 126.4
Liquor Lineup Description:
The Teaninich Distillery, founded in 1817, is renowned for its whisky distilling and tech. Located in Scotland's Highlands, overlooking the Cromarty Firth, it's a Special Protection area for wildlife. This 14-year old single malt features aromas of tangerine, pear, and herbs. Its texture has hints of vanilla, apple, and mint. The label pays tribute to the aquatic spirit of the Kelpie, symbolizing water and barley cultivation.
Tasting Notes:
Aromas of tangerine, poached pair, sweet confectionary and dried herbs. The palette offers notes of vanilla, red apple and mint that carry through to the long and satisfying finish with a hint of oak and spice.