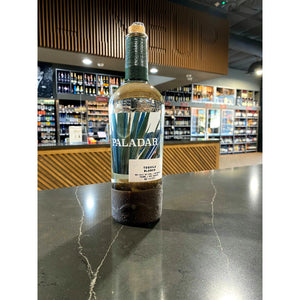 Size: 750ML
Proof: 80
Distillers Description:
From the last of the independent founding families of tequila, Paladar is a homage to the traditions of Mexico. We harvest 7-Year Blue Weber agave from our own fields, which slow cooks in brick ovens and open-air pine-box ferments in wild and proprietary yeast. Each batch of Paladar is twice distilled in a copper and stainless steel pot blend. We celebrate this product of the earth with each bottle hand-dipped in the volcanic soil of our agave fields.
Master Distiller - Eduardo Orendain Jr.
Agave Varietal - Blue
Yeast - Proprietary Blend & Wild
Fermentation Vat - Pine
Type of Still - Alambique Copper & Stainless Steel Blend
Cask - Stainless Steel