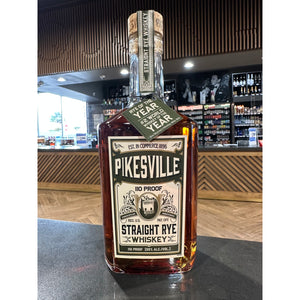 Shipping Not Available. In Store Pickup Only.
Age: 6 Year ABV: 55%
Mashbill: 51% Rye, 39% Corn, 10% Malted Barley
Cherry is the name of the game with this palate. Cherry cola is immediately present along with the cherry syrup from the nose. Layered beneath are hints of rye spice, vanilla, and summer fruits. This is a rye that's easy to sip due to its sweeter flavor profile and due to the fact that it tends to drink at a lower proof than it actually is. It's not the most complex rye out there, but it has a really enjoyable palate that had me going back for more and more.