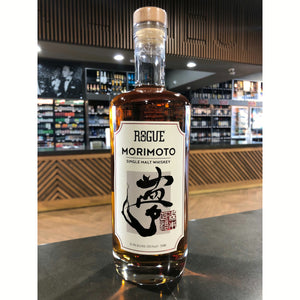 Size: 750ML
Proof: 105
Distillers Description:
"Pulled from selected barrels, representing the deepest and richest flavors in honor of the Iron Chef Masaharu Morimoto. Reflective of the Newport, Oregon climate, this hand-crafted
American Single Malt whiskey provides a clear sense of our home along the Yaquina Bay with strong malt notes, hints of smoke and briny sea air.
Crafted from 100% malted barley, 10% of which was smoked with cherry and alder woods. The wash is brewed at our brewery just yards from the distillery. After distillation, it is aged in char #3 new American Oak barrels. Proofed to 105 proof, to preserve as much flavor as possible. Perfect served neat, with water/ice, or in your favorite whiskey cocktail."