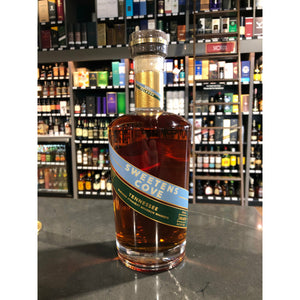 Las Vegas Area Delivery or In-Store Pickup 
Shipping not available 
Size: 750ML
Proof: 113.7
Distillers Description:
Roll out the barrels, here is our newest version: a blend of three Tennessee bourbons, aged 4, 6 and 16 years. Handcrafted by Marianne, from a collection of over 200 barrels, to create a special and one-of-a-kind offering.
Nose: Caramel, orange zest, pear, leather and fresh-out-of-the-oven cornbread.
Palate: It begins with with an orange sherbet note that is extremely appealing and dives deep into its sweet notes on the tip of the tongue, yielding a caramel apple and cracker jacks. Then, an exploding of candied fruit, like a fruit roll up, and a nuttiness, nearly bitterness, hits with a trickle of back palate pepper spice. 
Finish: Long with a powerful note of hazelnut. The nuttiness that appears toward the end of the palate dominates the f