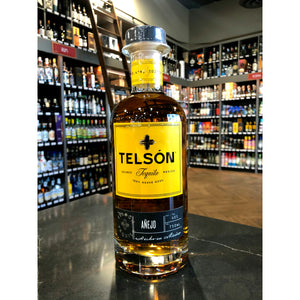 Size: 750ML
Proof: 80
Distillers Description:
Telsón Añejo Tequila is crafted from the highest-quality 100% Weber Blue Agave, which is carefully harvested, closely trimmed and slowly cooked in brick ovens.
The cooked agave is then crushed, fermented and twice-distilled in small batches. It is aged in French Oak barrels for 1 year to impart an aroma and taste of vanilla, oak and light spice, together with a light distinctive flavor of agave.