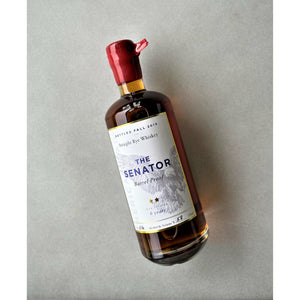 The Senator is a 6 year barrel proof MGP rye release by Strong Spirits and Proof and Wood. 
Nose: Rich and spicy with just enough sweetness. Baking spice, rye spice, herbal and vanilla notes.

Taste: Warm with a rich medley of herbs and spices balanced by sweet vanilla and hints of oak. Solid mouthfeel.
Finish: Long and spicy with rye and baking spice notes with subtler oak notes.