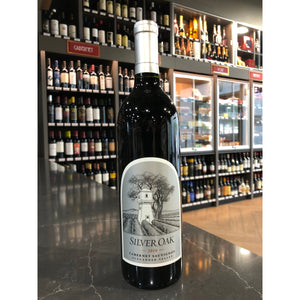 Liquor Lineup Description:
Silver Oak, renowned for its unwavering dedication to crafting exceptional Cabernet Sauvignon, showcases the epitome of California's finest Cabernet microclimates. Their wines consistently captivate with their complexity, boasting opulent notes of ripe cassis, gracefully harmonized with the nuanced embrace of toasty new oak. Thanks to their enduring partnerships with esteemed growers, they curate the most exquisite fruit from the illustrious vineyards that grace Alexander Valley.
In the spotlight today is their latest creation, a testament to the 2018 vintage in Alexander Valley. This remarkable wine is an artful composition, meticulously blending 94.8% Cabernet Sauvignon, 4.2% Merlot, and a subtle 1% Cabernet Franc. Every sip is an invitation to savor the essence of this extraordinary terroir, masterfully brought to life by Silver Oak's expertise."