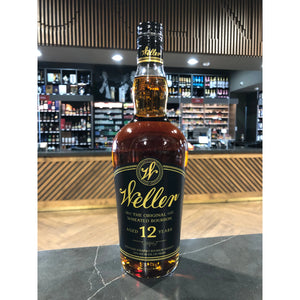 Size: 750ML
Proof: 90
Distillers Description:
As part of the wheated bourbon family, this twelve year old is aged far longer than most wheated bourbons. This offering is a smooth, easy-going and balanced offering with a beautiful deep bronze color.
The nose and flavor profile shows notes such as vanilla, orange peel, and chocolate all loaded up with warming baking spices.