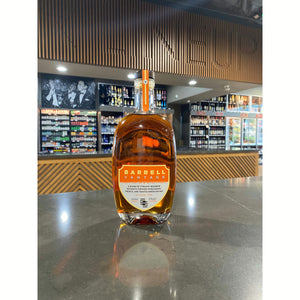 Size: 750ML
Proof: 114.44
Distillers Description:
Bourbon whiskey finished in Mizunara, French and toasted American oak

Distilled in Indiana, Tennessee and Kentucky

Crafted and bottled in Kentucky

Vantage highlights the blending expertise that defines Barrell Craft Spirits and is an exciting step forward in our never-ending journey to take bourbon to new heights.

Our unique vantage point in the whiskey world, combined with a passion for experimentation and nuance, has inspired us to produce a blend with impeccable balance and depth of flavor. Barrell Vantage is the result of deliberately pairing specifically identified bourbons with carefully selected cooperage, giving rise to a final expression that focuses on the subtle flavors and their compounding profiles.

Vantage is a blend of straight bourbons finished in three distinct expressions of virgin oak: Mizunara, French, and toasted American oak casks. The result is a warm, elegant bourbon that highlights the many dimensions of oak.