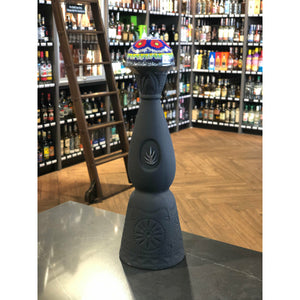 Las Vegas Area Delivery or In-Store pickup. 
Size: 750ml
Proof: 80
Mezcal Clase Azul is created using 100% Cenizo Agave, which grows wild in the state of Durango. The region -- known for extreme climate, mineral-rich soil and local natural springs -- contributes to the powerful and complex profile that differentiates our mezcal from those produced in the rest of Mexico.

Mezcal Joven (un- age)
Category: Artisanal.

Tasting Notes: The underground baking process produces sweet notes of peanut, brown sugar, honey, ash, wood and chocolate. The fermentation process using stone piles and red oak, contribute to notes of ripened fruit.