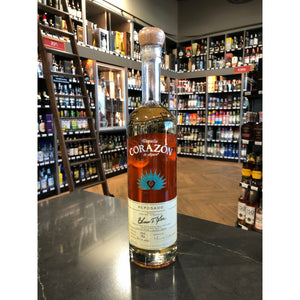 Las Vegas Area Delivery or In-Store Pickup
Shipping not Available 
Size: 750ML
Proof: 80
Finish: 12 Months in Elmer T Lee Barrels 
Distillers Description:
Tequila's history and lineage are forged with a devotion to tradition, but also woven with a tinge of lunacy and refusal to conform. In every drop of good tequila, there is a hint of defiance, the slight taste of a gamble won. A truly remarkable collection of tequilas, Expresiones embodies the extraordinary payoff you can only achieve by taking a risk. Aged in the best bourbon barrels from Buffalo Trace's exclusive Antique Collection, these tequilas hold unique characteristics—kisses of rough rye and sweet bourbon—that make it a tequila unlike any other.
The aging of Expresiones is what makes these tequilas truly remarkable.  Buffalo Trace Distillery barrels infuse the blanco with unique character, enticing the palate with the charm of its age and char. They are stored in the first row at Casa San Matias' aging facility to ensure the ideal level of air flow to aid in the aging process. The barrels are then evaluated every 2 months and monitored until the desired characteristics are achieved.