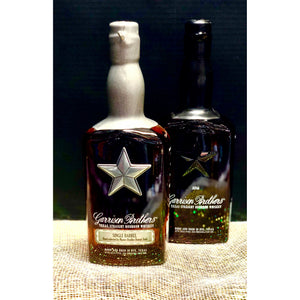 Las Vegas Area Delivery or In-Store Pickup.
Garrison Brothers Single Barrel Bourbon Whiskey 750ml 47%ABV
Garrison Brothers Small Batch Bourbon Whiskey 750ml 47%ABV
Small craft distillery defines Garrison Brothers Whiskey. Every thing is done by hand using local resources, this includes Panhandle white corn, soft red winter wheat grown in house, and barley from the Northwest. Their Whiskey is distilled and bottled by the proprietor which makes for a truly endearing spirit.
We offer you the opportunity to stock your bar with 2 of these creations at an incredible price.