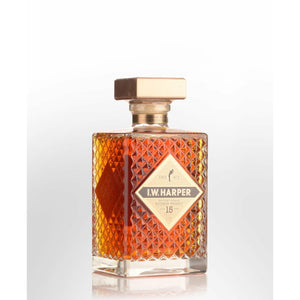 Shipping Not Available. In Store Pickup Only.
43%ABV
I.W. Harper 15-Year-Old is actually a well-balanced drink and it offers an incredible flavorful punch. This drink is certainly of rewarding quality and it undoubtedly is one of the best bourbon products available. If you are a bourbon lover, then we highly recommend you to try this drink at least once.
One of the interesting facts about this liquor product is that it was not sold in the United Stated for many years, although it continued to dominate international liquor market during that time. Diageo reintroduced this product as a 15-year age stated bourbon and as NAS bourbon in the year 2015, and since then, it has become a favorite in the US.