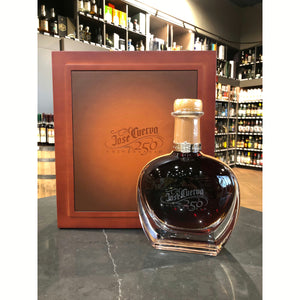 Size: 750ML
Proof:80
Distillers Description:
Celebrating 250 Years
An ultra-aged tequila, 100% from blue agave, created from a perfect selection of raw material to commemorate the tradition and history of Jose Cuervo. The agaves used to produce it are harvested in full maturity and come from a single crop field.
The tequila is first aged in French and American oak barrels. It is then blended with those tequilas to be found in the legendary demijohns of the cellar. Finally it is aged for another year in sherry barrels brought from Spain.