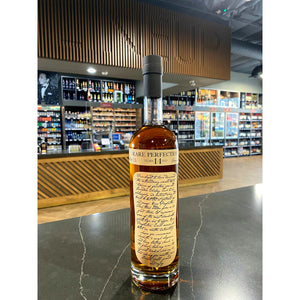 Size: 750ML
Proof: 100.7
Distillers Description: 
om Preservation Distillery comes this extremely limited release of the discovered 14 year cask. Bottled at cask strength, 100.7 proof, the flavor profile of Rare Perfection 14 year old is a unique whisky with distinctly developed qualities. Don't miss your chance to try this bottling from the finite Rare Perfection 14 year old cask.
Type: Canadian whiskey 
Brand: Rare Perfection, Preservation Distillery 
Region: Bardstown, Kentucky
ABV: 50.5%
Flavor Experience: Maple, vanilla, oak, spice, peaty
Suggestions: Sip neat!