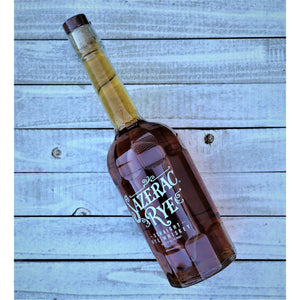 Shipping Not Available. In Store Pickup Only.
Size 750ML ABV: 45%
The One and Only New Orleans Original. Sazerac Rye Whiskey symbolizes the tradition and history of New Orleans. Rye Whiskey that dates back to the 1800's, around the time when saloons, veiled as Coffee Houses, began lining the streets of New Orleans.
TASTING NOTES: 
Aromas of clove, vanilla, anise and pepper. Subtle notes of candies spices and citrus. The big finish is smooth with hints of licorice.
AWARDS:
91 points - "Best Buy" - Wine Enthusiast Magazine, Feb/Mar 2020 issue
2019 Silver Medal - San Francisco World Spirits Competition