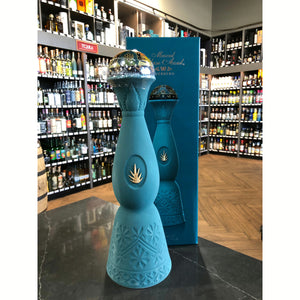 Distillees Description
Clase Azul is renowned for its premium tequilas and mezcals that exemplify the unique and bold flavor of artisanally made spirits. The new Mezcal Guerrero is made from 100 percent Agave Papalote, also known as Agave cupreata, which is specific to the Guerrero region of Mexico.
In the mountainous region of Guerrero, the agave plant grows wild and completely natural by seed propagation. Papalote Agave can take up to 15 years to fully mature and only the best agaves are cooked over the course of several days in a pit oven using volcanic rock and firewood from the Guamuchil tree, according to a statement from Clase Azul Spirits.
TASTING NOTES
Color: Crystal clear with light straw-colored highlights
Body: Full bodied
Aroma: Grapefruit skin, fresh wood, rosemary, peanut oil, hints of butter and daisy flowers
Taste: Fresh wood, seaweed, lemon juice, pepper and light notes of tobacco.